Facility
Our Office is located at 157 North Ocean Avenue in Patchogue, NY. We are conveniently located between Sunrise Highway and Main Street, and just a couple of blocks from the Patchogue train station.
Our practice has been serving Long Island for over 40 years, and we are dedicated to serving our patients with quality dentistry in a personalized and comfortable atmosphere. Our doctors keep up with the newest technologies by taking numerous courses on the latest techniques. Sunset Dental Care is a family practice and we offer many services from simple fillings, to the latest in implant and cosmetic dentistry.
Our highly qualified staff is dedicated to protecting the health and safety of our patients. We meet or exceed all guidelines set by the Centers for Disease Control, OSHA, and the American Dental Association. Our staff sterilizes instruments and handpieces (drills) after every patient and routinely tests and monitors our technique in order to ensure effectiveness.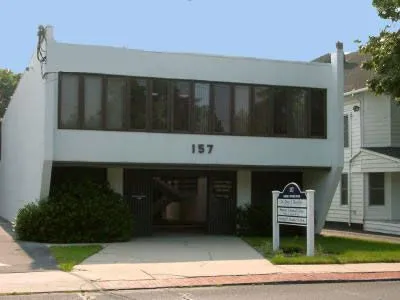 Appointments
If you would like to make an appointment, please contact our office by phone, email, or by using the convenient form on this site. Our office facilitates communications, and emergency calls and appointments are available and welcome, especially for new patients seeking help.
Financial
We will be more than happy to submit all insurance forms for you and help you recover the most from your benefits. We will do everything we can to help you afford the treatment you need and want. For patients who require major work, a complete payment plan is designed with an appropriate payment schedule. Forms of payment accepted by the office are check, cash, and most major credit cards. No insurance? Ask about our SDC Dental Plan!
Services
Our services range from simple fillings to the latest in implant and cosmetic dentistry, tooth whitening, and one visit CEREC crowns. Our office was one of the first on Long Island to purchase a Cerec machine, which helps us design and fabricate porcelain crowns (caps), porcelain onlays, and porcelain laminates in one visit! We also offer GLO Teeth Whitening. We also have the Sirolaser. This laser makes it easier and much less traumatic for us to do minor surgical procedures, as there is very little post-operative discomfort. This laser helps us do root canal better by sterilizing the canals, it helps us do CEREC restorations more efficiently and predictably, cosmetic recontouring, and periodontal treatment just to name a few. It can also get you out of pain instantly if you have a sore in your mouth! There are countless ways we can use our sirolaser to provide you with a comfortable yet high-tech experience.

Cancellation

If you are unable to keep an appointment, we ask that you kindly provide us with at least 24 hours notice. We ask for this advance notice so that we may offer this appointment to another patient. A fee may be charged if a patient fails to keep an appointment without sufficient notice.
We would like to take this opportunity to thank you for choosing our practice for your dental care.
157 North Ocean Avenue, Suite #2
Patchogue, NY 11772
631-475-6444